Kiteboard Duffle Campaign
Looptworks collaborated with REI so they can sell the Weekender Duffel at REI's across the nation. I took lifestyle and studio shots of the Weekender Duffel, as well as created social media graphics and hang tags for the project.
Looptworks is a re-purposing company that turns excess material into unique and cool new products. The Weekender Duffel is made out of excess kite boarding sails...SO RAD, right?!
To keep Looptworks' aesthetic more current and fresh I created slide posts, for Instagram, in both of the REI colorways. Also, to ensure the Instagram page created more cohesion, I designed the posts to go right after the other for a seamless scroll.
On this specific project, I took all photos(specifically on this page) and edited them, masked out the backgrounds on the bags, and changed the colors of the kite materials in the background of the post. I wanted viewers to relate the background image of the posts to the material in which the duffel bag is made out of, a kiteboarding sail.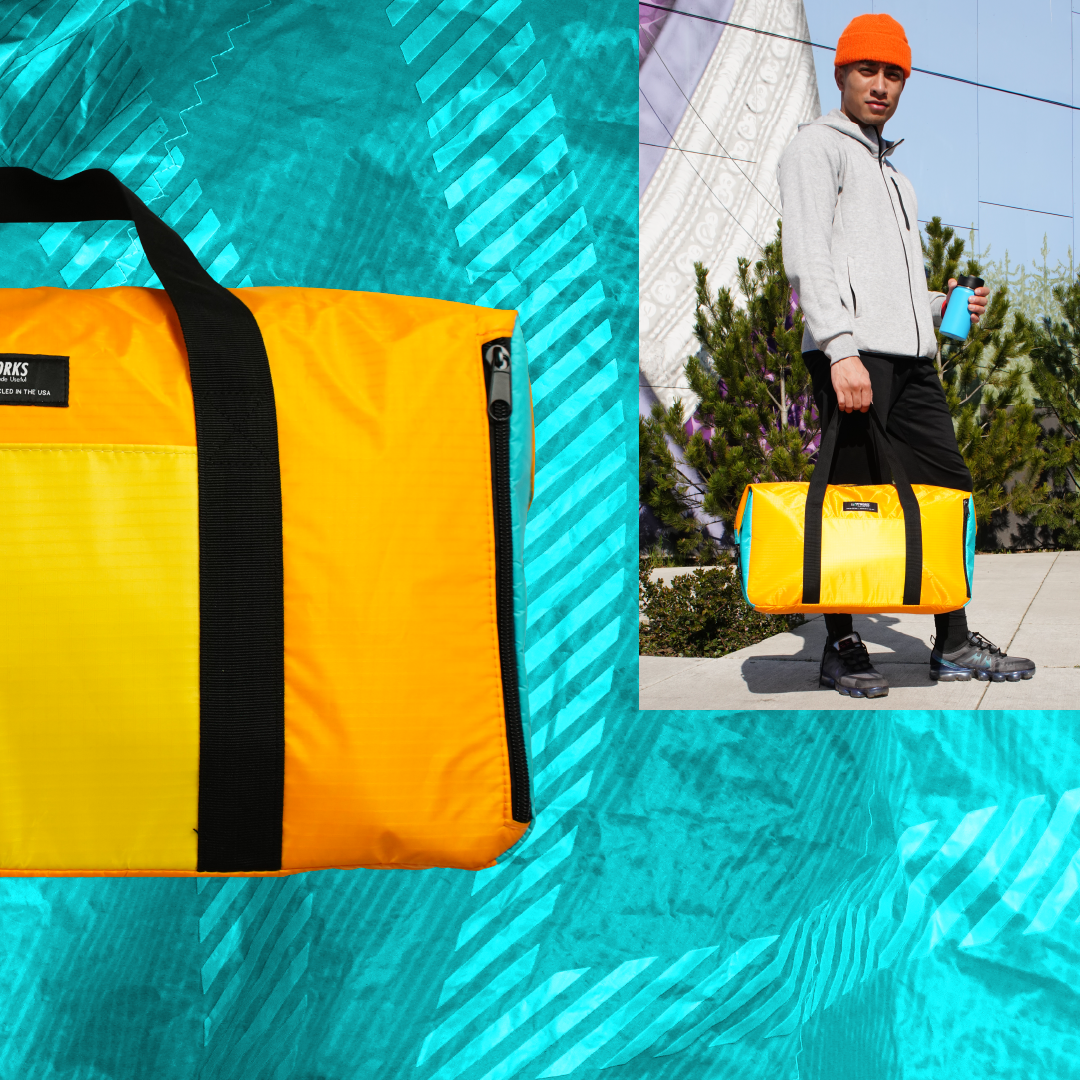 With a new look and feel to Looptworks' weekender bag, it demanded a hang tag just as clean and informative. Pulling inspiration from Patagonia's tags, I recreated the hang tags to show a new direction of recycling - Upcycling. Below are images of my process.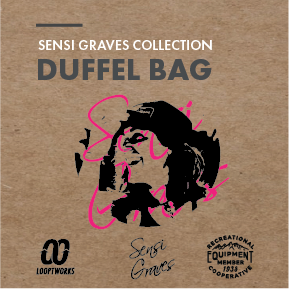 Final version hangtags were launched with the bags for REI's Member exclusive sale.